FREE! Here's an Automatic Step By Step System for selling your house fast and for Top Dollar when an agent can't do the job.
If we don't buy your house, this book will show you how to sell it for EXACTLY what you want AND how to avoid paying annoying commissions.
We know there's no time to waste when you need to sell your house. We're a Residential Redevelopment company that specializes in buying and selling homes at fair prices. We want to buy your house, but if we aren't able to, we'll do the next best thing. Let us show you how to sell your house for asking price AND avoid paying unnecessary commissions using our proven step by step system. Simply fill out the information on this page and we'll send you our proven step by step selling system and contact you with an offer.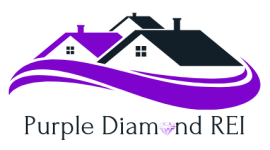 Get A Fair Offer On Your Home and Your FREE eBook
Give us your information and we'll send you our proven step by step system, "4 Ways To Sell Your House When An Agent Can't Do The Job," and contact you with a fair offer.
We Are A Real Estate Investing Company
Our company buys, sells, and rents homes. We will not be acting as your real estate agent or broker if we buy your house, sell you a house, or rent you a home. We are excited to potentially work with you directly OR if you are represented by an agent or broker. We are focused on improving neighborhoods and redeveloping areas that we work in. If you have additional questions on agencies please contact your local real estate commission.